Τάσεις στο Real estate
Greek real estate market update April 2023 - English version
Greek real estate market update April 2023 - English version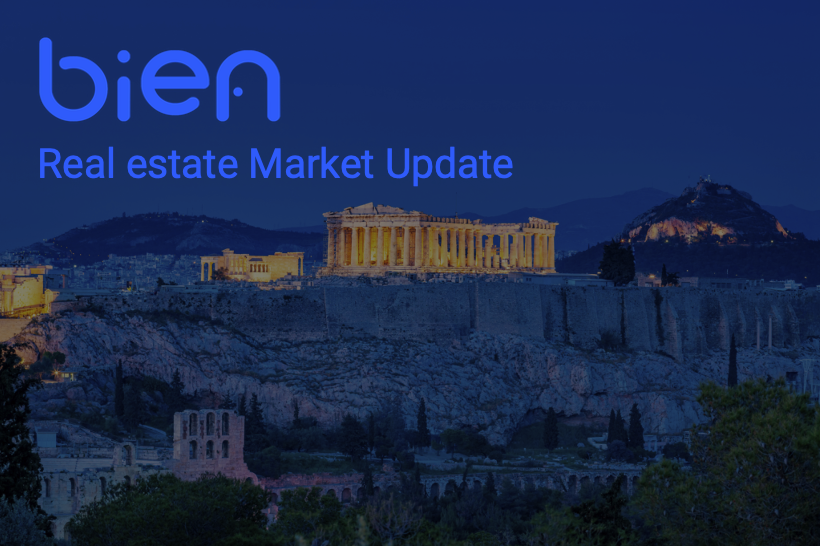 The Greek real estate market continues to show positive growth despite international and domestic economic challenges. The Bank of Greece predicts that this trend will continue due to the unique characteristics of the Greek market compared to other European countries. The construction sector, which is directly linked to the real estate sector, also has positive prospects.
Despite mixed trends in domestic indicators and significant corrections in Europe's strong real estate markets, the Bank of Greece anticipates that high-end real estate prices will continue to attract increased interest. The market's attractiveness and dynamics are expected to be maintained through hyperlocal regeneration projects, infrastructure improvements, and upgrades to the existing building stock, supported by the National Recovery and Resiliency Plan.
In 2022, the Greek real estate market experienced significant growth despite challenges from the war in Ukraine and adverse effects on borrowing, energy, materials, and construction costs. Residential and commercial real estate prices maintained high growth rates, particularly in commercialized areas. The housing market saw a strong upward trend in annual rates of change in prices, with new apartments experiencing slightly higher growth than old ones.
Investments in housing increased by 36.1% in 2022, and construction business expectations reached the highest level since October 2003. Private construction projects experienced a significant improvement in business expectations, while civil engineering projects also saw improvement compared to the second half of 2022.